Impact of Employee Satisfaction on Business Success
Customer satisfaction is a priority for every organisation, but it's important to remember that employee satisfaction plays a crucial role in ensuring business success. Unhappy employees are less productive and efficient, negatively impacting the company's performance. To maintain a happy workforce, organisations must address the root cause of employee dissatisfaction, one of which is poor leave management.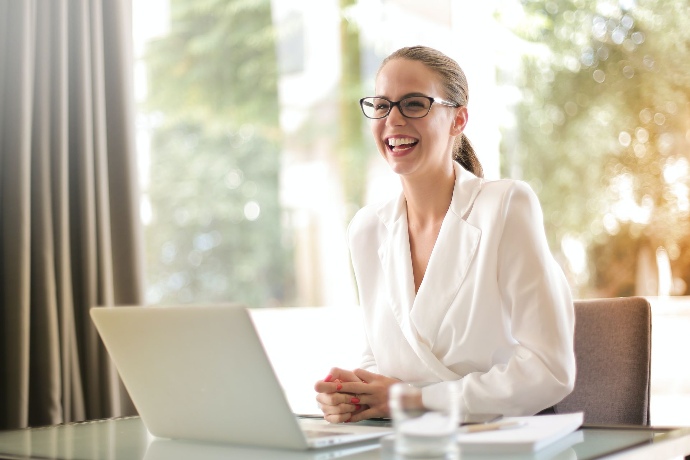 Inconsistent leave records, unapproved leaves, and unplanned absences can create mistrust between employees and employers. A good work-life balance, achieved through proper leave management, improves employee productivity and benefits both parties.
HR functions, such as leave management, can be time-consuming and challenging when done manually. An automated leave management system streamlines the process, enabling HR to efficiently allocate, approve, or deny leaves and keep track of employee absences.
In the current remote work scenario, traditional leave policies may not be applicable. Managers must implement new policies to manage leaves for remote teams, ensuring a smooth operation and giving employees the opportunity to recharge and spend quality time with loved ones.
Why is a Leave Management System Important?
A smart leave management system is vital to retain employees and ensure the success of a business. Here are the top reasons why your organisation needs a leave management system: 
Boosts productivity - Unplanned leaves can burden other employees with the workload of absent workers, leading to decreased productivity. A leave management system allows HR to plan shifts and allocate staff accordingly, reducing surprises and increasing overall productivity.
Streamlines record keeping and reporting - Keeping track of employee leaves can be challenging and time-consuming without a system in place. The leave management system automates record keeping and enables HR to analyze employee leave patterns, making it easier to make informed decisions.
Improves employee satisfaction - When leave requests are denied or not managed properly, employees can feel neglected. A leave management system allows HR to timely manage leave requests, which can boost employee satisfaction and increase trust in the company.
Enhances employee discipline - Clearly defined leave policies and entitlements can help improve employee discipline and reduce absenteeism. With a leave management system, employees have a better understanding of their leave policies and are more likely to adhere to them.
Minimizes errors - Manual leave management is prone to human errors, which can lead to disputes between employees and the company. A leave management system eliminates errors and ensures fairness in the documentation of employee time-off history.
Ensures regulatory compliance - Adhering to local labor and employment laws is crucial to avoid legal complications. The leave management system helps organisations comply with these regulations and protects them from potential legal troubles.
What are the challenges in leave management?
Leave management involves making policies, defining authorities, adhering to legal regulations, etc. The aspects such as managing leave records, processing leave requests, and being compliant with policies, add to the challenges in the leave management process. All these challenges make organisations realize the importance of having an efficient leave management system within the organisation.

Let's look at a few obstacles that managers face while managing employee leaves:
Managing leaves through spreadsheets: Processing leave requests becomes a challenge when leaves are managed through excel sheets. Managers need to check the employee's time-off balance, availability of other team members, etc. before making a decision.
Ineffective communication of leave policy: Communication is crucial for a company. Sometimes, inadequate communication can even cost you money. A 2013 survey showed that, on average, companies lost up to $62.4 million a year due to miscommunication.
Without effective communication, employees would be unaware of important company policies. Employees should be familiar with the enforced leave policy, whereas oftentimes, employees have confusion about their organisation's leave policy, which is attributed to poor communication of these policies from managers. As a result, HR has to explain the policies to employees again and again.
Inefficient tracking of leaves: Keeping track of who is taking time off and for how long is a challenge for managers. This becomes even more complicated when each team member is entitled to a different number of leaves.
Issues in workforce scheduling: With inefficient tracking of employee leaves, proper workforce scheduling becomes a challenge for managers. It could result in many employees taking time off at the same time.
Poor Integration with Payroll: Leave management and payroll need to be integrated so that all calculations are reflected in the pay slips. Inefficient integration results in payroll errors or inaccurate salary calculations.
Reports extraction:
Manually managing employee leaves doesn't allow for the extraction of required data or reports needed to support decision-making.
What are Leave Management Best Practices?
Adopting the best practices in leave management is imperative to strike the balance between a happy workforce and a smooth-running business. HR managers need to carefully outline policies with an empathetic approach toward employees, to empower them to take their time off while ensuring that the company's staffing needs are met. Use the following tips as a guide to policy development and leave management.

Draft a clear policy: Make a policy in line with the local labor laws, discuss it with stakeholders, and enforce it in your organisation. Clearly define leave types, mention timeframes for applying for time off and the time a manager has before responding to a leave request, and state medical certificate submission requirements in case of sick leave.
Communicate clearly: Communication is the key. Clearly communicate the leave policies to your employees to ensure enforcement and ask everyone to stick to them. Keep the language of your policy simple, so that anyone can read and understand it. Awareness of the policies will foster conformity among the employees.
Measure the effectiveness: Once you have designed a policy and enforced it, now keep measuring the results you are getting by identifying key metrics. Update your policy to adapt to changing requirements. You can also ask your employees for their feedback on the policies and shape your policy accordingly.
Legal compliance: In many countries, labor laws keep changing from time to time. Ensure that your company remains compliant with government regulations. Check often for changes in labor laws and change your policies accordingly, to avoid getting into legal trouble.
Numla Leave Management System

– The one-stop solution for leave management

The NUMLA Leave Management System comes with remarkable features that can help you simplify your leave administration, polishing the management and functioning of your company.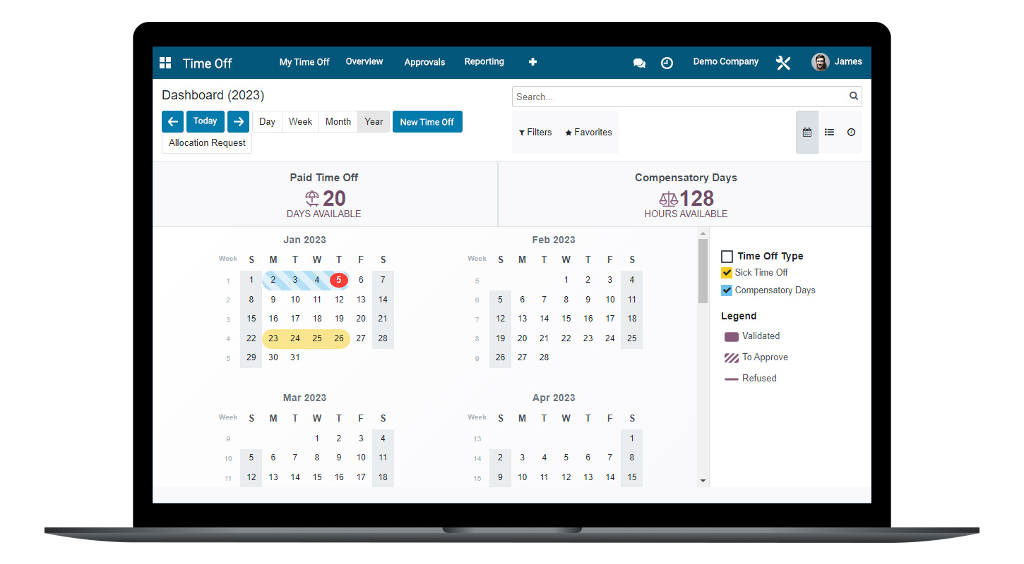 Let's look at a few reasons why Numla should be your first choice.
1. Super convenient to manage

Say goodbye to manual records, piles of files, and maintaining complex documents. Our system offers an easy-to-use interface to manage all data with the utmost convenience.
2. Saves time and resources
Automation of processes, automatic updates of employee leave balances, and paid/unpaid leaves save valuable time for HR personnel.

3. Accessible from anywhere
Our cloud-based system provides the flexibility of access from anywhere and with any device, and employees can use our mobile app to apply for time off.

4. Clear communication
We provide an integrated platform with a user-friendly interface, enhancing communication between employees and managers.

5. Customisable to meet your needs
Every organisation has its own unique HR requirements. You can customise leave accrual for your employees and update it depending on the leave availability. The system also allows you to customise the leave policies according to your company.

6. Delegation of teams
Managers also need to have time off. Our system allows managers to delegate their team to another manager during their time off, giving the new manager the ability to manage their team's leaves.

7. Integration with payroll
No more payroll errors! Our leave management system integrates seamlessly with the payroll system, automatically calculating paid or unpaid leaves based on defined rules.

8. Hassle-free tracking of leave history
With our solution, tracking of leave history of every employee is a piece of cake. The reports can be generated in a tabular form and presented in a well-structured format allowing you to take unbiased decisions regarding leave approvals.

9. Auto deductions of Social Welfare
Easily manage social welfare deduction rates based on employees' absence days or illness types through our leave management system. You don't need to worry about checking spreadsheets for the records; they will be handled by the system automatically.
In a nutshell, Numla HR streamlines your leave management process and ensures accurate tracking and handling of leaves in an efficient and timely manner.