Gain valuable insights with an

HR survey

Gather feedback from your employees to better understand their needs. Make informed decisions and improve your workplace.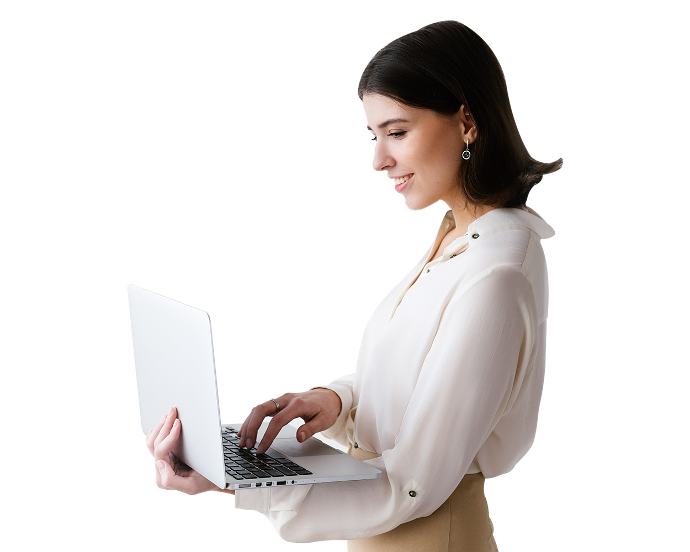 Gather your team's feedback with our

HR Survey Software

Improve your organisation based on employee feedback and suggestions. Organisations that look for the well-being of their employees always keep on growing, but you need a tool to know your employees better and plan things accordingly. All these things are already provided in our solution.

HR Surveys Dashboard

The main dashboard displays all created surveys in a Kanban view, with each survey shown separately along with its name, number of answers, and success rate. You can also switch to List or Activity views. You can edit, share or delete a survey right from the dashboard.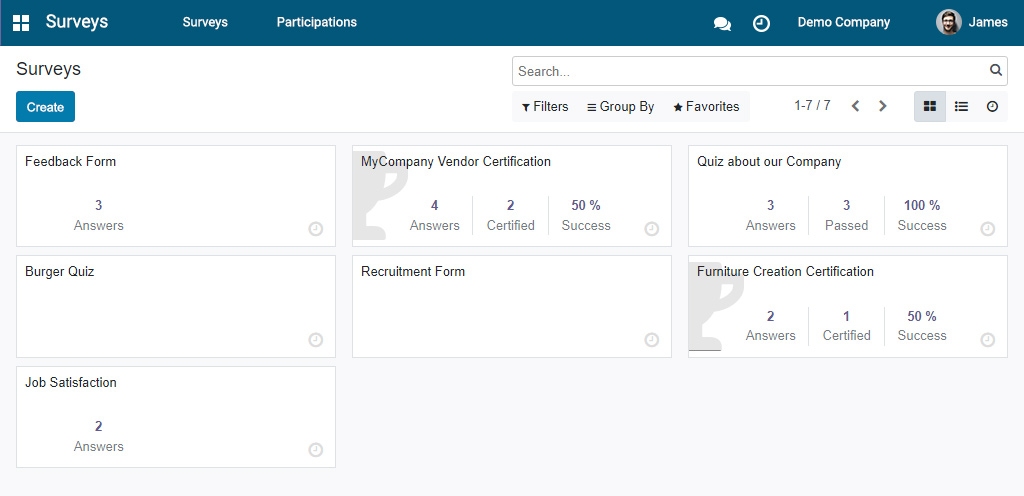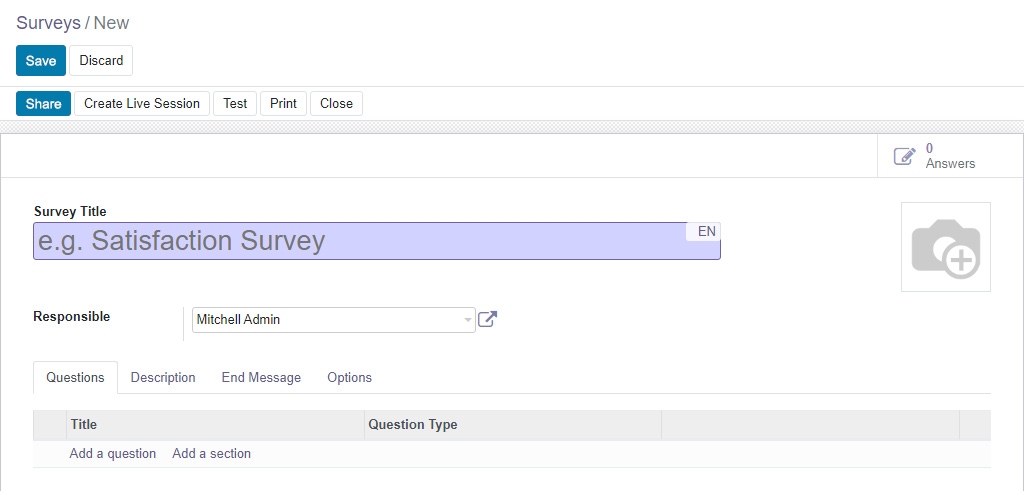 Create a new survey

Set up a new survey by adding a title, responsible employee and image for the survey. Add questions and specify the question type. The answer format will change based on the question type. Add instructions and various options in the Description and Options tabs.

Share surveys with employees

You can first test the survey you created and share it with your employees using the Share button by adding Recipients, Additional Emails, attachments, and an Answer Deadline. After sending invitation emails, you can track responses and see the results.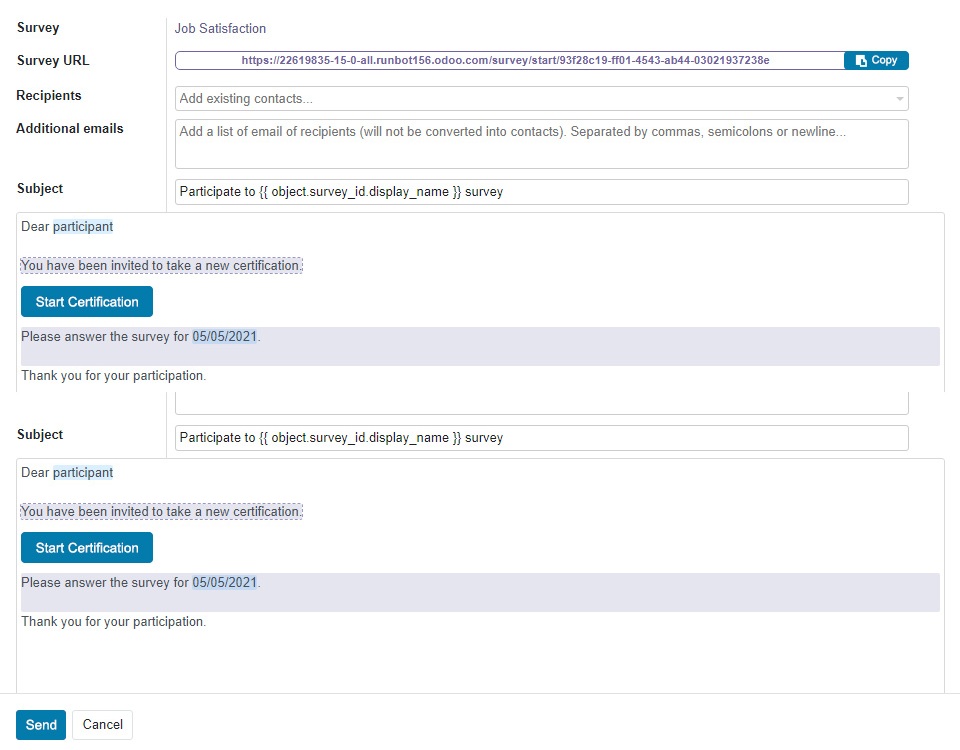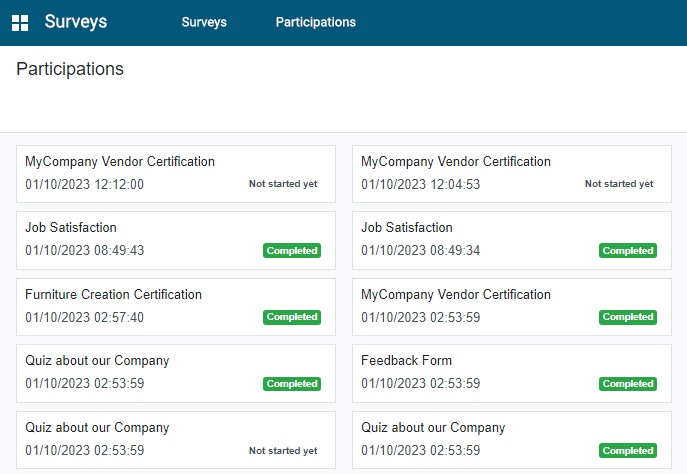 View survey

participation


You can view a summary of each survey, in the participation tab, including the survey's name and participant details such as the creation date, deadline, partner, respondent's email, number of attempts, status, and score.

Discover the Key Benefits
Gathering feedback made easy
Ready to transform the way you conduct surveys?
Get Your Demo!