Experience effortless

probation management

A platform with an intuitive interface and powerful features, designed for large organisations to help them efficiently track and monitor individuals on probation.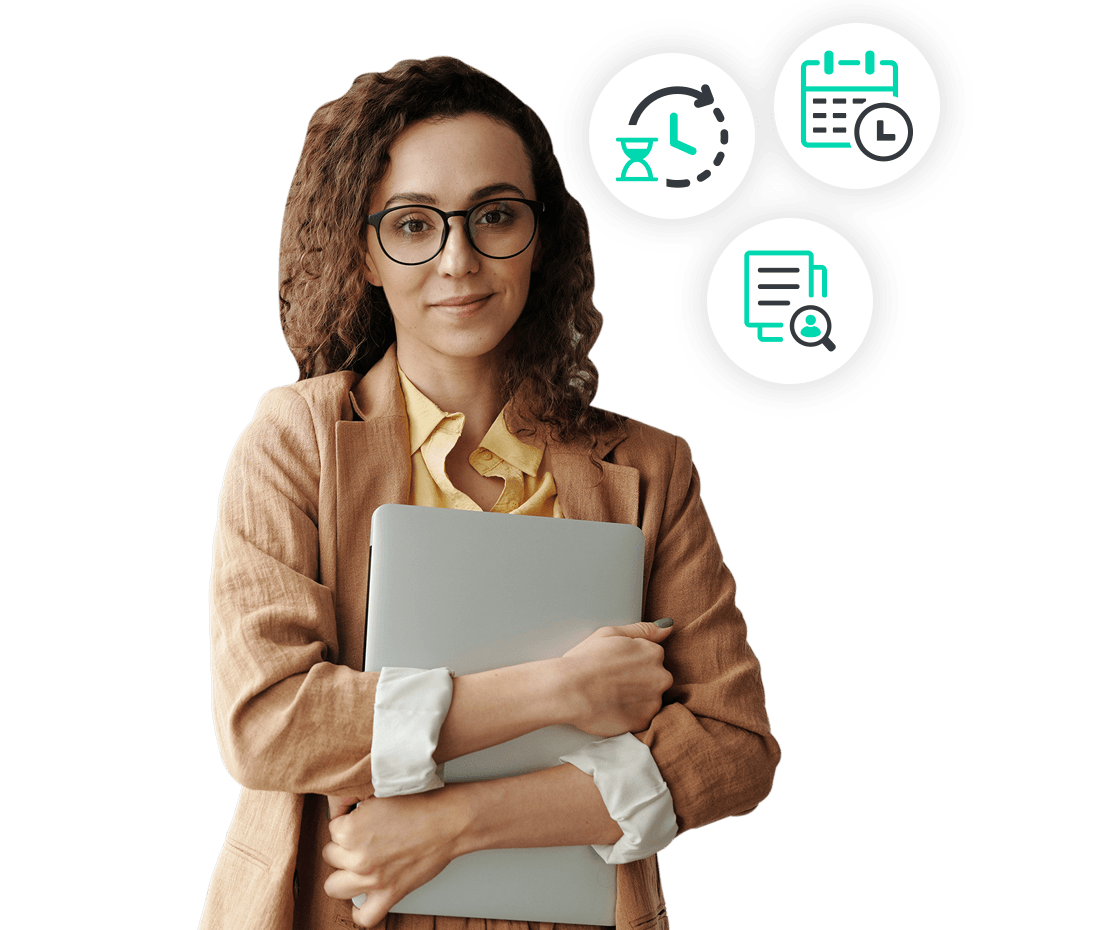 A comprehensive probation management software by Numla HR
Introducing the probation management app that gives you an opportunity to evaluate the new employee's performance, commitment, and general suitability for the role, and to take the necessary action if they are failing to meet the requirements. Also, you can manage all your employee probation policies with the app.

Customisable Probation Periods

Automated software that allocates probation periods to your newly appointed employees. A tool that lets you define various probation periods for different employees according to the organisational standards.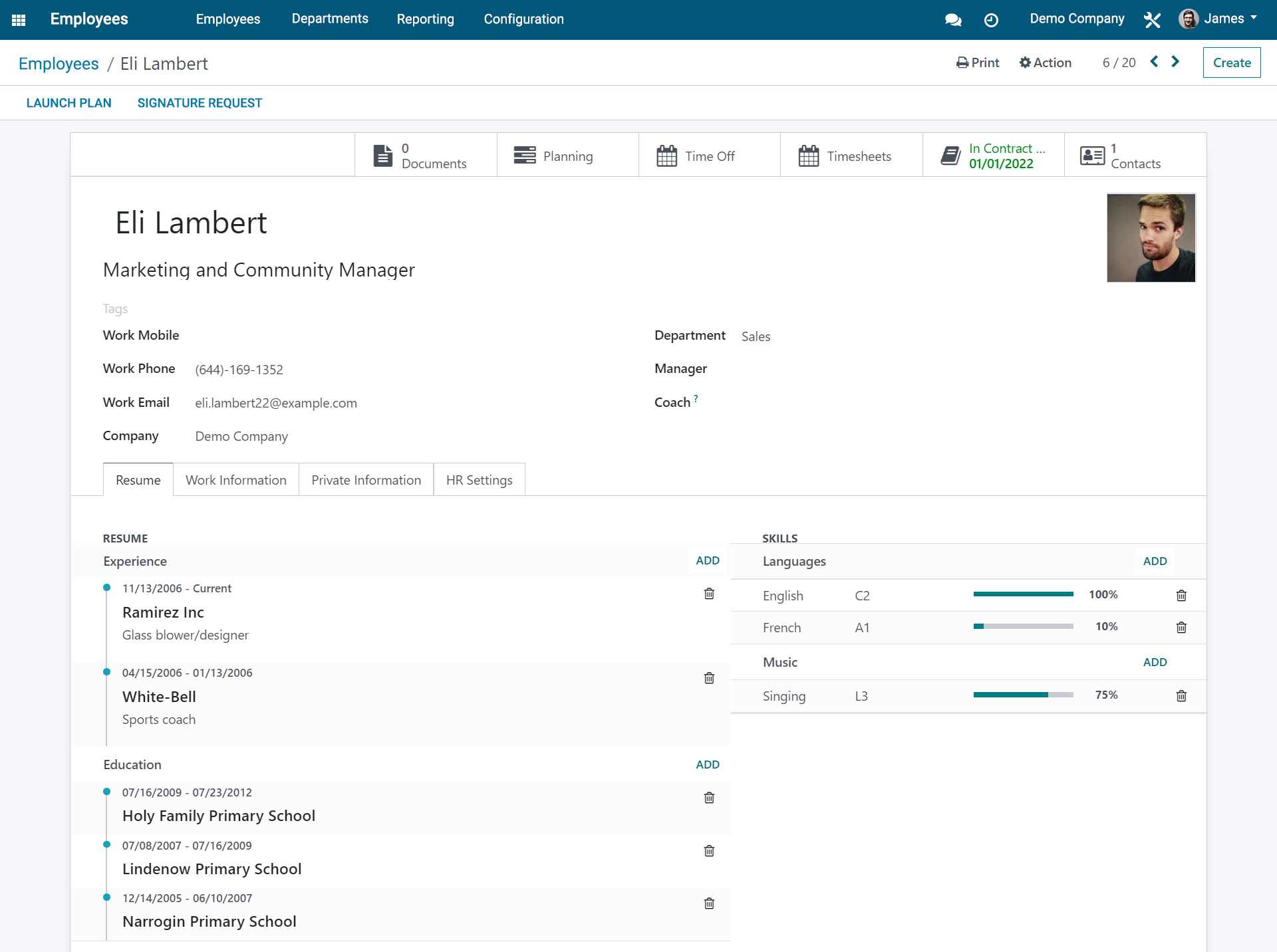 Assess with the Quality Evaluation Standards

Set up evaluation scales for your employees that assist you in analysing performance more accurately. An efficient system that provides tools for assessing employee potential to highlight the level of proficiency an employee has in a particular attribute.

Involve management

An online document that lets you extend the probation period of your employees according to the requirement. Evaluate your newly recruited employees and get their evaluations approved by upper management within seconds.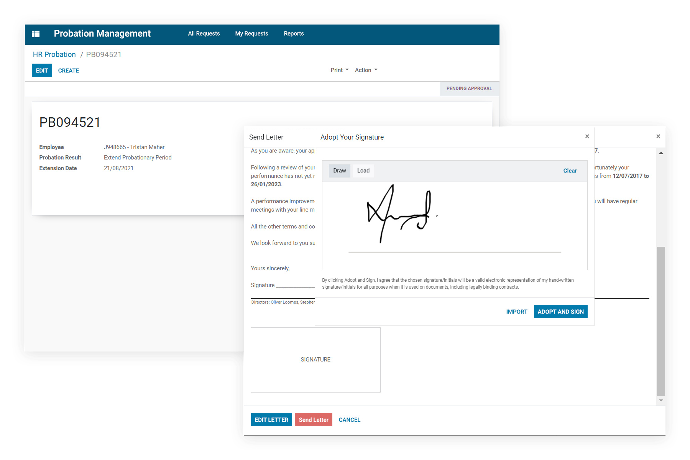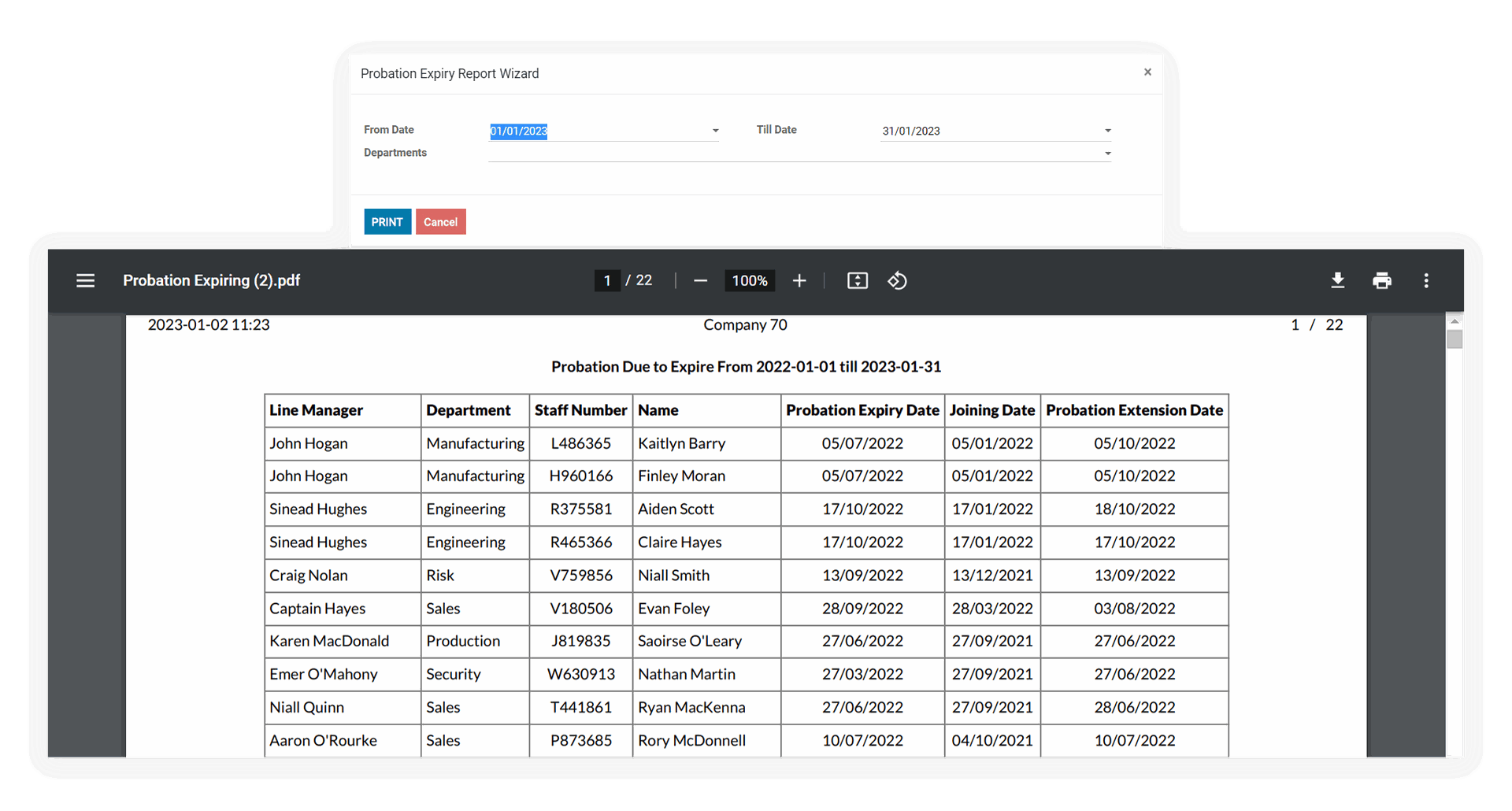 Reporting

Equip your team with the best monitoring and evaluation software that saves a substantial amount of time. Check out a list of employees who are currently on probation, so that you can gauge their upcoming confirmation dates and prepare for it in advance.

Take your probation management to the next level

Get Your Demo